1
« on: 04 April, 2016, 09:32:43 PM »
Nothing startling.
My old dad built this Toylander 2 back in 2010 as a labour of love (he loves woodwork) and also so my nephews could drive it around. It is 24V twin motor and uses 100% RLT parts while dad made the body in ply from the plans supplied, I dealt with most of the mechanical & electrical work. It is a vague copy of the S11 my dad owned in the 1960's to late 1970's and wears the same number-plate as that did.
Turns out my nephews weren't interested (they are rather proficient in scrambling and have won many trophies so maybe a battery powered Toylander was a bit tame?) and apart from a couple of turns around the garden it has been neglected and locked away in its own little garage with the batteries on maintenance charge since then. I give it a run around once or twice a year and it still goes well and turns heads (well a 50-year old driving this around the streets would wouldn't it!) but it seemed a crying shame to let it die (cost a fair bit to make as well).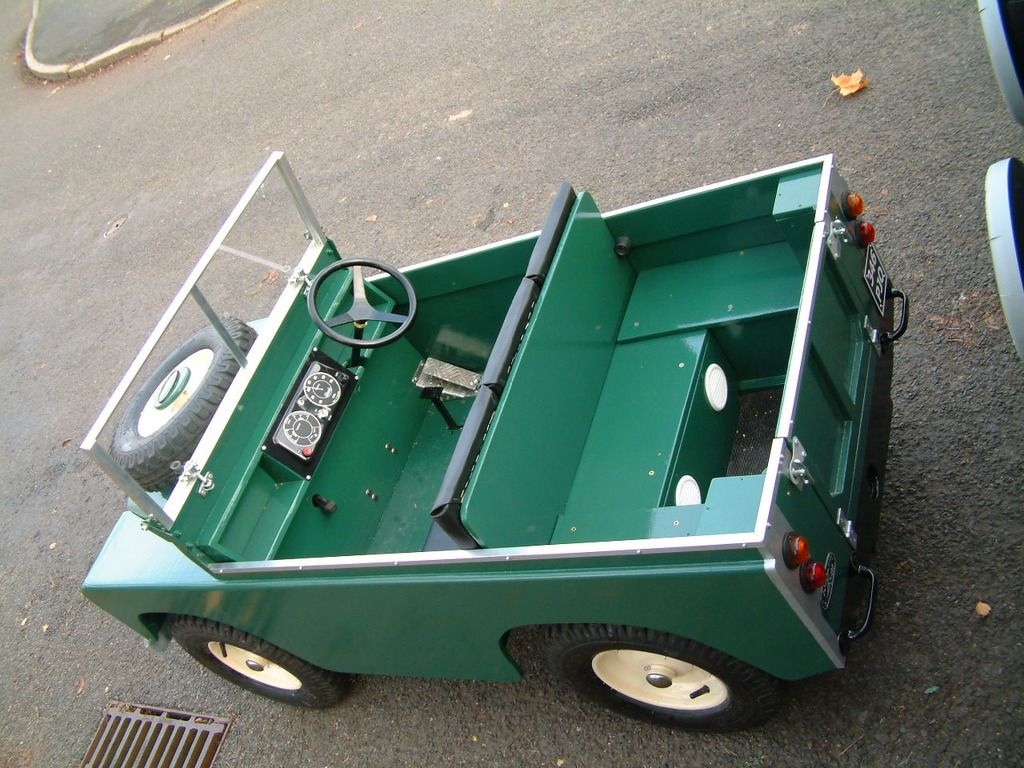 Fast forward to 2016.
I have inherited it and am about to build it a nice garage over at my place.
Some nice alloy number-plates have already been ordered from Gavin. It will be stripped down and before repainting (in bronze green to match my own Land Rover) I will add a few touches that I have spied on this site (dummy door-handles, filler cap, LED side & indicator lights, alloy capping instead of paint etc) and then I will take it along to the various Land Rover shows that I have been a regular at for some 30-years just for the fun of driving it around instead of walking!
Will post updates as & when they happen.
P.S.
Used it last weekend when the decision was made to hand it over to me and the batteries are still good, both my wife and myself drove it around for a good long while and there was no sign of them failing. Testament to a good maintenance charger.